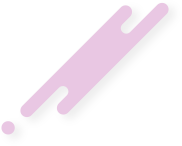 We create, we build, we manage.
Branding is the ability to create a unique name and image in the consumers' mind, through specialized techniques and processes. In the past, the common means of delivery has been through advertising campaigns with a consistent theme.
Today, the playing field has grown greatly, becoming multifaceted and multidimensional.
The purpose of branding is in establishing a market presence, which has the capacity to attract and retain loyal customers, based on the creation of meaningful stakeholder relationships. The retention of these customers is becoming more difficult in this expectant and transient modern world, where people want everything now and for the most cost effective they can get it. This requires the vigilance of brand managers who champion the brand and its evolution, activities and function across medium, community and device.
A common misconception is that a brand is just a company's logo. At Blue Green Techlabs, we believe the logo is the lasting impression that is left with an audience, following the roll out of carefully planned and considered branding elements.